Google 5/5 Rated Taxi Services
Apple Ramble Rental Car/Taxi Services
Travel through the remarkable streets of Rajasthan with Apple Ramble Rental Car/ Taxi services. From Sedan Cars to Tempo Travellers, Mini Buses, and Indian Helicopters (Tuk-Tuk only within Jaipur City). We cover almost all the best Taxi services to help you through your hassle-free journey.
Hire your taxi at an affordable taxi fare, starting at Rs 10/ km
Hire your Tempo Traveller at best fare, starting at Rs 15/ km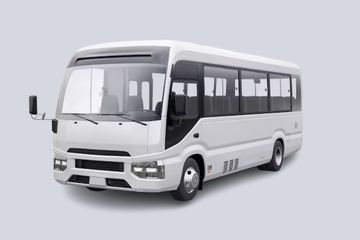 Hire your Mini Bus at the lowest fare, starting at Rs 20/ km
Hire Indian Helicopter (Tuk-Tuk) starting at Rs 7/ km
Rajasthan Rental Taxi Services
Jaipur to Rajasthan Cities Rental Car/Taxi Tours
Explore the incredible cultural history of Rajasthan, its iconic monuments, notorious temples and much more with Apple Ramble cab/ taxi services. Hire our services like cars, Mini bus, Tempo Traveller or the Indian helicopter (Tuk-Tuk)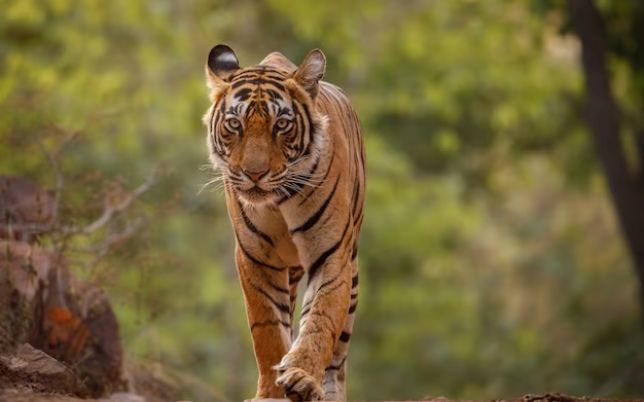 Experience a comfortable & reliable Jaipur to Ranthambore wildlife safari rental taxi service. Book now for a stress-free journey with professional drivers.
Travel in comfort and style with our Jaipur to Udaipur rental taxi service. Professional drivers and affordable prices. Jaipur Local Experts. Book Your Taxi trip now!
Experience a smooth and comfortable journey with our Jaipur to Bikaner rental taxi service. Book Taxi now for professional drivers, Local travel experts, & affordable prices.
Explore the beautiful markets, temples, and lakes of Pushkar along with on-route sightseeing with apple ramble Rental Taxi/Car services. Book Jaipur to Pushkar Rental Taxi Now!
Out Station Rental Taxi Services
Jaipur to Out Station Rental Cab/Taxi Tours
Now travelling from Jaipur to other cities in India via road is even easier. Apple Ramble cab services are here to help you with our range of services like Sedan Cabs, Minibuses, Tempo Travellers, etc. to travel from Jaipur to out station cities in all over India.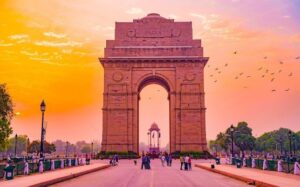 Travel stress-free from Jaipur to Delhi tour with our reliable rental taxi service. Explore the best on-route sightseeing places & markets with Professional drivers & Lowest prices. Book now.
Book your Jaipur to Manali tour with a rental taxi service for a comfortable & scenic journey. Explore the best on-route sightseeing places & markets with Professional drivers and affordable prices.
Travel in comfort and style with our Jaipur to Ajmer tour with a rental taxi service. Explore the Jaipur and Manali sightseeing places & heritage book now for professional drivers & lowest prices.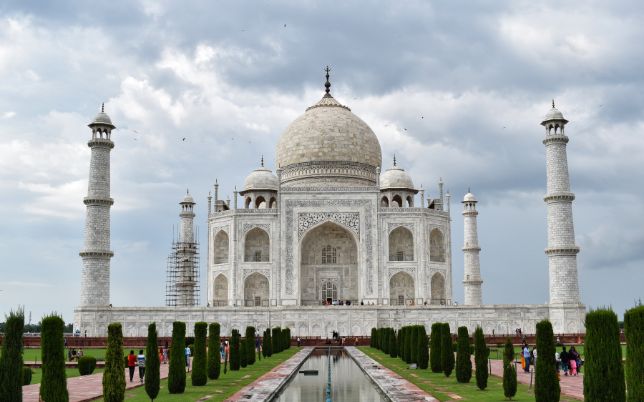 Experience a hassle-free journey with our Jaipur to Agra tour with a rental taxi service. Local Travel Experts,  Professional drivers, and affordable prices. Explore the best Agra sightseeing places. Book your trip now. 
Book Your Affordable Ride with Us
Carrying the legacies of Rajasthan's best taxi services for over a decade"
Apple Ramble is a Jaipur based rental taxi service that is running since 2013. We offer our cab services all over Rajasthan with drivers who are highly experienced. We are the highest rated taxi service in Rajasthan – and it has been said so by our previous customers.  
Along with our highly efficient and affordable taxi services, we also thrive to give you the best travelling experience by offering multiple vehicular options to choose from.  
Contact us for more details
Best Popular Sightseeing Packages
Explore Popular Sightseeing Places from India and other most visited tourist places from Rajasthan with the Apple Ramble sightseeing package. We offer multiple sightseeing packages for all types of tourists and travelers. Check out our sightseeing package and taxi services fares for more details
Discover the Pink City's heritage and culture with our Jaipur sightseeing tour. Book your rental taxi/car now for a memorable experience.
Experience the beauty of Udaipur City with our professional sightseeing tour. Book a rental taxi now for an unforgettable journey.
Discover the magic of Delhi with our professional sightseeing tour. Book a rental taxi now to explore the city's rich history and culture.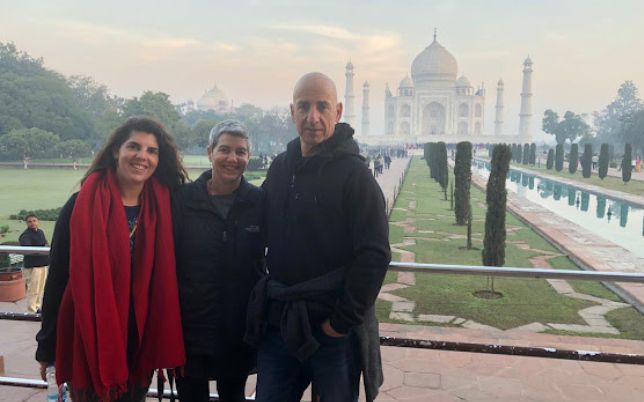 Explore the amazing monuments & architectural wonders of Agra with apple ramble. Book now & experiance the unforgettable journey
Explore The India with Apple Ramble Car/Taxi Services
Now travelling with friends and family is even easier with Apple Ramble regardless of the number of people you're travelling with. All you have to do is go through the multiple vehicle options we provide and choose the best one for you. Leave the rest to us!  
Apart from Rajasthan we also provide taxi services to outstation cities. For more details on our outstation cab services contact us.
Desert Safari Tours
Explore the premium desert safaris with Apple Ramble desert safari tour packages.
Embark on a desert adventure with our Jaisalmer Camel Safari tour. Book now for an unforgettable journey through the dunes.
Experience the thrill of the desert with our Jaisalmer Mahindra Thar Jeep Safari tour. Book now for an exciting journey through the dunes.
Embark on a thrilling wildlife adventure with our Ranthambore Safari tour. Book now to witness the majestic tigers in their natural habitat.
Explore the vast Thar desert with our Bikaner Desert Safari tour. Book now for an unforgettable journey through the dunes.
Upcoming Tours & Destination
Traveling is your dream and taking you to your destinations safely and comfortably is our responsibility.  
Look forward to our upcoming tours and destinations for the most adventurous journeys with us. Explore the deep forests and breathtaking landscapes of the north, along with the tallest white-clad mountains of the Himalayas. From Himachal to Rajasthan, we have a lot to offer to all the various travellers and tourists. Book any of your cab services now and embark on an unforgettable journey with Apple Ramble!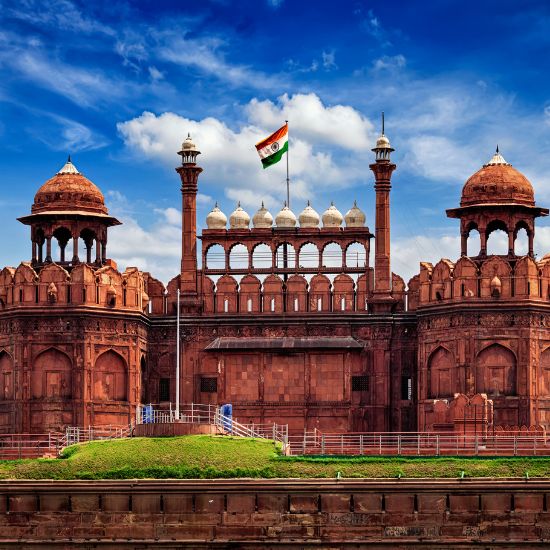 Testimonials
Here you can read about the experiences of our satisfied customers and get a glimpse of what you can expect from our tours. Don't just take our word for it - see what others have to say and book your own adventure with us today!
Me and my family are fourtune enough to meet this great human ( Ganesh). He is simply amazing with loads of knowledge and prior goal is to make any people visit Jaipur and surroundings happy. His recommendations are simply superb.. He is very economical and caring person. Right from the word go to saying good bye he behaviour is spot on and very professional. I highly recommend Ganesh for transportation and tour facilities
Jacqueline 123
2023-04-09
Ganesh drove us around Jaipur for two days. We were able to pick the sites of interest as well as a number of fabulous suggestions! Ganesh happily changed our days due to one of our party being unwell and even stopped off at the chemist to get her medicine. Couldn't have asked for a better driver/tour guide to get us around Jaipur. He wasn't kidding when he called himself 006.5 (not yet 007) driving was very cautious as well as (safely) speedy! Ganesh happily shared the history of his city as well as travel advice to keep us safe as two young Australian females travelling in India.
We spent the day exploring Jaipur with Ganesh. He is incredibly knowledgable and knows the history of the city very well. We had such a great day and lots of laughs. Thank you so much Ganesh and we hope to see you again one day.
Stephanie Huss
2023-03-10
I am so happy I found Ganesh. After a last-minute trip to Jaipur, he did everything possible to make the arrangements for my arrival and stay. He anticipated my needs as a traveler before I could and made excellent suggestions for my itinerary. Usually I like to research when I travel to a city but I wasn't able to; Ganesh provided me a with a ready-made program the days I was in town and made it so easy. It felt like having a tour with a friend because he was so friendly to speak with and took care of everything.
My family and I have just spent 3 days with Ganesh in and around Jaipur. It has been three amazing days. Ganesh has shown us some of Jaipur's most beautiful sights, best restaurants and street food places, bazaars and local shops. Ganesh is a great and knowledgeable guide, and he knows all you need to know about Jaipur, Rajastan and its best kept secrets. Ganesh is a safe and careful driver and a trustworthy, honest and friendly person who is nice and comfortable to be around. We give Ganesh our best recommendations and we wish him all the best of luck in his life! We will not hesitate to hire him again as our guide and driver when we return to Jaipur. You should not hesitate either!
We traveled around different parts of Rajasthan and we are very happy with our experience. The best parts were: 1. Ganesh who planned our entire trip, accommodated our interests and desires, gave great tips. He was great at communication and very easy to reach at all times. 2. Communicating with just one Person who planned everything for us, so through one portal we were able to manage the entire trip. 3. He shows us best places to visit in Rajasthan plus gives us guided Tour also best places to eat Rajasthani Food. We are Thankful that we found good travel agency who take care of our entire tour and makes it memorable. Thanx Ganesh Bhai. Regards, Bharat.
Lovely, knowledgeable, and very well priced. Makes visiting India easy. Very reliable and has the best recommendations!
Ganesh ji is a great travel agent. He knows all the places very well, understands his tourists/ customers and provides the best possible solution. He has a strong sense of responsibility towards the community he represents which is noteworthy. My husband and I strongly recommend him. We hope to come back to Jaipur again only because Ganeshji made us feel at home.
Quite simply - exceptional! Nothing was too much trouble for Ganesh whose knowledge of and passion for Jaipur helped make our experience there unforgettable.